Tom Brady Gets Super NSFW About Gisele Bundchen's Butt
This TMI comment has us SHOOK.
Look, we get that Tom Brady and wife Gisele Bündchen are one of, if not the world's most stupidly hot couple, but that doesn't mean we're keen on knowing the dankest depths of their sex life.
It is, however, 2018, so nothing can shock us -- including the fact that Brady basically said he likes to go to town on his supermodel wife's butt straight out of the shower.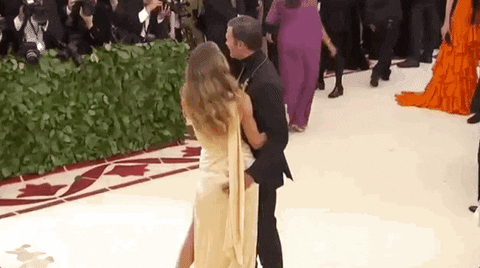 For context, Instagram account Barstool Sports posted a charming snap of a hippo feasting on another hippo's badonkadonk, along with the equally delightful caption, "As soon as bae gets out of the shower #AssEatinSZN."
In response, the footballer commented, "???yep".
It's not the first time the scorching-hot pair have gotten real about their sexual antics. Before the Patriot's loss at year's Super Bowl, a "source" close to the quarterback spilled that he refuses to do the deed prior to a big game.
"Tom normally abstains from sex for 24 hours before a big game but he's decided to take it to the next level and go without it for 72 hours," a source close to Tom reportedly told HollywoodLife. "Tom and Gisele are both very sexual people and hardly ever go a day without sex, so this is a major break for them."
Get a room, you two… (but we totally don't blame them, tbh).
Feature image: Getty