A Definitive Ranking Of Aussie Celebs With BDE
And the award for Biggest Dick Energy goes to...
"Big Dick Energy". It's a term you may have heard floating around social media of late, but if you haven't yet -- and trust us, you will -- we highly suggest you get the ~low down~ in our beginners guide over here.
Basically, it's a certain je ne sais quoi -- a flirty, saucy aura that exudes from someone. Confidence without cockiness, a ~vibe~ that you just can't put your finger on. And that isn't just limited to the male population, in fact, you don't even need a dick to have BDE!
To honour our new favourite term, we've pondered, polled, and puzzled over which of the Aussie celebs we know and love have the biggest, baddest BDE. After days of debate, it's finally settled, and we're proud to present to you our very official, very important, very DEFINITIVE ranking of Aussies with BDE.
You're welcome.
31. Kylie Minogue
She may be Australia's sweetheart, but the BDE isn't strong in our fave pint-sized pop star, sorry!!! We don't make the rules!!!!!
30. The Logan Twins
Two for the price of one! Double trouble! Double BDE!
29. Sara-Marie
Honestly you need BDE to create the still-iconic bum dance.
28. Lee Harding
"What's in a name?" mused SHAKESPEARE. HARD-ing, get it? Haha it's a dick joke. Anyway, have fun trying to get "Wasabi" out of your head!!!
27. Lisa Origliasso
Co-created Australia's National Anthem "Untouched!" Invented goth! Our wigs are shaking from the BDE!
26. Grant Denyer
#Denyer4Gold in the bedroom, too, huns!!!!
25. Osher Günsberg
The way he whips that date card out just screams BDE.
24. Ernie Dingo
Um, an OG Aussie BDE icon, don't @ us thanks!!
23. Toadie
Only Toadie with a mullet tho. It held the power of his BDE.
22. Hugh Jackman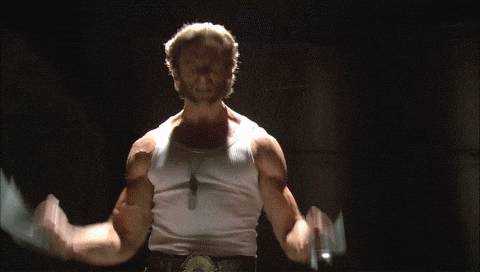 He's Wolverine. Do we even need to explain?
21. John Farnham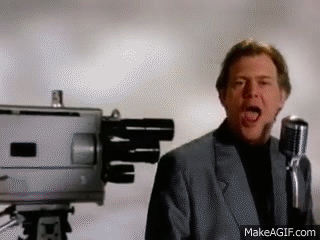 Every time you cry, save up all your tears, Farnsey'll be your rainbow with that BDE...
20. Gina Liano
Remaining unbothered? BDE!!!
19. Delta Goodrem
Delta's a Scorpio. Case closed!!!!!
18. Daniel Johns
When he sings "I'm a freak", we choose to interpret this to mean "in the bedroom".
17. Adam Goodes
You know hes got the Goodes...
16. Corey Worthington
You don't get 500 randos turning up to your PARENTS HOUSE without mad BDE, yo.
15. Millsy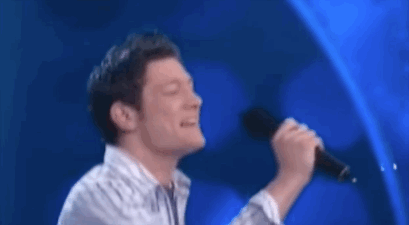 Snagged Paris Hilton at the very height of her fame. BDE!!!!!
14. Chris Hemsworth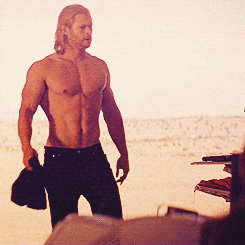 First if all: he's Thor. Second of all: he looks like a Greek god. Three: Just look at him and tell us otherwise.
13. Nollsie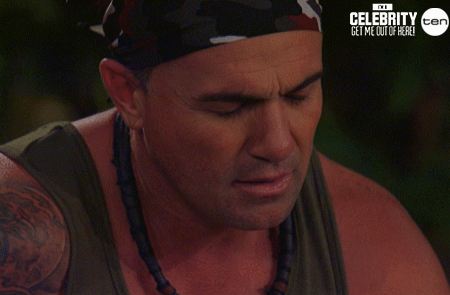 He may have been runner-up in both Australian Idol AND I'm A Celeb, but this national treasure will always be a winner in our hearts. Let him BACK into the Crazy Horse!!!
12. Ruby Rose
That wink is the very essence of BDE, tbh.
11. Jimmy Barnes
https://giphy.com/gifs/reclaim-ptc7Z6SRYq94k
The way he screams makes our BDE radar go zero to 100 real quick.
10. Heath Ledger (RIP)
The definition of gone too soon BDE. Sad!
9. Briggs
BDE coming out of his ears!
8. Guy Pearce
Issa BDE SMOULDER, ya know?
7. Jessica Origliasso
I don't make the rules about which of the Veronicas has bigger dick energy but look, it's 100000% Jess. Facts are facts!
6. Bea Smith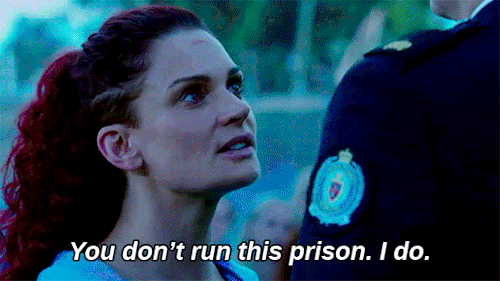 If you've ever seen of a second of the BRILLIANT show Wentworth, you'd agree 1000x over that Queen Bea has mad BDE.
5. Dr. Chris Brown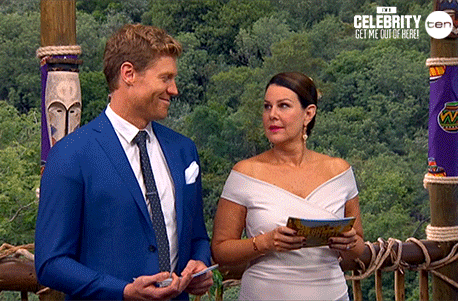 You said it, doc.
4. John Jarrett
We're like... not heaps proud of this one, hey. But here we are, sorry not sorry!!!!
3. Shane Warne
Look, I'm not saying he could get it... but like... he could get it.
2. Lee Lin Chin
Look at her staring into your very SOUL with all that BDE. Shook!
1. Cate Blanchett
THE UNDISPUTED QUEEN OF AUSTRALIAN BIG DICK ENERGY. IT IS WHAT IT IS!