An Investigation Into Ariana Grande's "$100k Engagement Ring"
WHAT IS THE TRUTH.
If you've been following the Ariana Grande and Pete Davidson saga of late you've probably started to pick up on the fact that it's... messy. It's a mess.
As we previously reported, Ari and Pete started dating all of five minutes ago. Almost a month after Ariana and her ex Mac Miller announced their split, the story broke that she and Pete were engaged.
HOURS LATER stories began to surface that Pete purchased a $100,000 engagement ring for the "No Tears Left To Cry" singer. On a Saturday Night Live salary? Something smells fishy. So we're going to try and sort this out.
Join us as we try and figure out what's going on with Ariana's "engagement ring".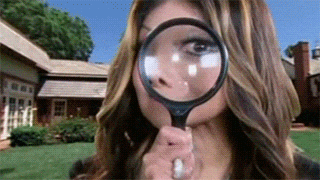 Here's what we know about the ring:
E! reports that Davidson requested the ring "at the end of May".
TMZ say the ring cots $90,000 USD
The ring was designed by New York jeweler Greg Yuna.
People ran the exclusive in which an insider revealed the ring is "big".
The pair have been at Disneyland celebrating their alleged engagement where Ari has been flashing the goods.
THR points out she's been wearing the ring for several days.
The more you look into the details of this alleged union of two blessed souls, the more fishy everything becomes. The two 24-year-olds could be just another celebrity couple on the racetrack to annulment, or something else could be going on here.
Grande's video for Vogue features her wearing a suspiciously similar ring, and it has popped up several times. Some even suggest she was wearing it during the Manchester One Love concert last year.
And then there's this, on The Tonight Show with Jimmy Fallon... from 2016:
Did Pete Davidson buy Ariana a ring that she already owned because he knew she'd like it? (A smart move TBH) Or is this a ring she's had FOR YEARS that she's just wearing again for the sake of it?
And if it's the latter, what is a jeweller doing coming out and saying that Pete Davidson, just days after announcing his split with girlfriend of about two years, Cazzie David, waltzed into his shop asking for a ring for Ariana Grande who -- just days prior -- had announced her split with HER boyfriend of two years.
Something feels fishy about the whole situation. The alleged engagement, followed just days after with an alleged $100k ring that he allegedly bought "months ago". Something doesn't add up, and it isn't just because we're terrible at mental maths.
Perhaps the couple are genuinely happy together, and perhaps they've embarked on a healthy journey together towards matrimony.
Unfortunately all we have to go on are some vague tweets Ariana has been sending off (and occasionally deleting), liking congratulatory messages from fans on social media and sketchy stories from anonymous sources "close to the couple".
To top all that off, the timeline makes absolutely no sense, we tells ya, and one day we'll get to the bottom of this.
Or maybe, just maybe, we'll let Ariana and Pete live their lives and we'll go outside and get a real hobby. But probably not.
Featured image: Getty images / emojipedia.org