Sofia Richie Has Apparently Dumped Scott Disick For Cheating And Is Anyone Really Surprised?
We didn't see this coming... Said no one ever.
In news that should come as a surprise to absolutely no one, Sofia Richie has reportedly dumped Scott Disick after the reality star apparently cheated on her with another woman.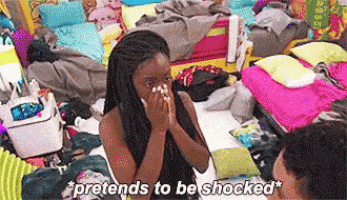 "Sofia broke up with Scott," an insider told PEOPLE, adding that Disick's "old issues" contributed to the split.
"When Scott drinks, he is a sloppy mess and fools around," they added.
While the former couple only just embarked on a picture-perfect trip to St. Bart's, it's alleged 19-year-old Sofia discovered afterwards that the 35-year-old had hooked up with another woman while in Miami.
Also, according to photos obtained by TMZ, the perennial party boy was seen getting handsy with a mystery blonde that definitely wasn't Sofia while attending Kanye West's album listening party in Jackson Hole, Wyoming on Thursday.
It's not the first time Disick has been accused of having a wandering eye, with his nine year relationship with baby mama Kourtney Kardashian falling apart after he cheated on the mum-of-three with a former girlfriend.
Richie and Disick were rumoured to be dating since May 2017, but didn't go public with their romance until September last year.