Martha Stewart Is Teaching Pal Snoop Dogg How To Cook
The world's most unlikely friends are cooking up a storm.
He's known best as a rapper, but Snoop Dogg can soon add professional chef to his resume thanks to Martha Stewart.
Speaking to The View, the Drop It Like It's Hot hit maker revealed that the 76-year-old has given him some expert tips when it comes to the culinary arts.
She taught me how to be a real Iron Chef in the kitchen! She's very particular with how you set up the food on the plate, like, I'll usually just rush through it, but she's teaching me how to be more calculated, like a real professional. I'm in the process.
Snoop was sure to return the favour, adding that he 'taught her how to make bacon.'
"I taught her how to make bacon! I taught her how make baloney (bologna sausage) sandwiches ... There's a few things I'm trying to get her hip to the hood; she's showing me about the finer things in life, Grey Poupon and stuff!"
The pair's unlikely friendship dates back to 2008, when Snoop guest-starred on Stewart's show, Martha, where he joined the famous home maker in cooking mashed potatoes. These days, the duo host VH1's Martha and Snoop's Potluck Party, which features the twosome throwing dinner parties for their bevy of famous friends including 50 Cent, Robin Thicke, Seth Rogen, and Wiz Khalifa.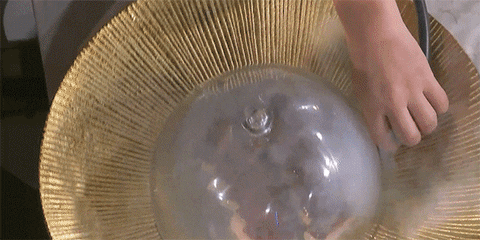 He also revealed on The View that the relationship between him and the businesswoman is 'special'.
"People would have never thought that we could have a relationship or have a friendship, but that's what's wrong with people: stop judging the book by its cover. A lot of people need to understand and learn," he said.
Cheers to that!