'You're In No Position To Lecture The Public': All The Celebs That Ricky Gervais Insulted At The Golden Globes
Ricky Gervais made no apologies as he launched into a searing opening monologue at the 77th Golden Globe Awards.
It's the fifth time the comedian has hosted the awards, and because this would be his last time, he kept promising he wouldn't hold back.
The Hollywood Foreign Press Association (HFPA) President Lorenzo Soria joked on stage Gervais should stop repeating it would be "his last Globes" unless he was prepared to put it in writing.
While Gervais didn't say anything as discriminatory as he has in years past, he was hell-bent on calling out what he saw as hypocrisy of celebrities speaking out about political issues.
Here are a few of the celebs he went in on:
The entire auditorium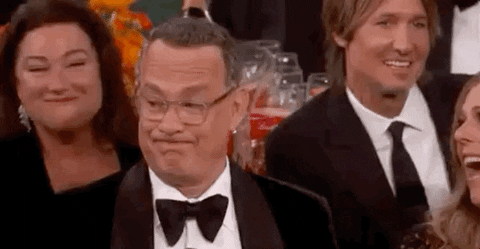 The comedian's first order of business in his opening monologue was to warn award winners away from preachy acceptance speeches.
"You're in no position to lecture the public about anything. You know nothing about the real world," he said.
"Most of you spent less time in school than Greta Thunberg. If ISIS had a streaming service you'd call your agent.
"Accept your award, thank your god and f*** off!"
Felicity Huffman
Gervais joked about having his car's licence plate made by actress Huffman, who was sentenced to 14 days in prison for her involvement in a college admissions scandal last year. The gag drew a few mixed reactions from the room with some laughing and others, like Tom Hanks, dropped their jaws.
Joe Pesci
When discussing 'The Irishman' -- which was up for multiple awards -- Gervais compared actor Joe Pesci to Baby Yoda, which some might say is not a burn at all, but in fact the highest compliment.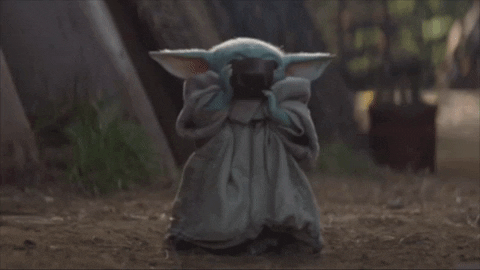 Ronan Farrow
This was really a smear on Hollywood again, with Gervais joking everyone was "terrified" of the journalist who broke several #MeToo stories from within the industry and published the book 'Catch and Kill' -- in which he exposed the alleged crimes of producer Harvey Weinstein.
Jeffrey Epstein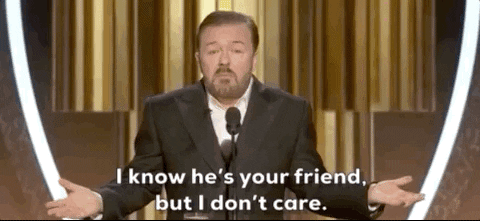 Another call-out of the entire room came with Gervais telling everyone to "Shut up, I know he's your friend but I don't care" of the convicted pedophile who died in 2019.
Martin Scorsese
The host referenced Scorsese's dislike of Marvel movies and how he compared them to the theme parks of cinema in 2019.
Gervais joked out the short-statured director was "not big enough to go on the rides at theme parks", which was a pretty soft-ball zinger that got a few laughs out of Marty and Robert DeNiro.
The perfect ending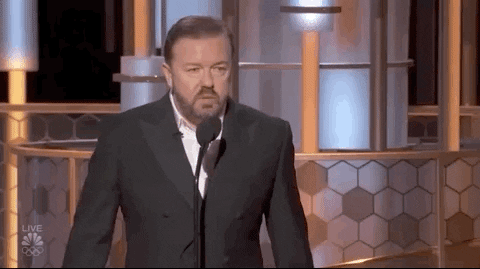 Very much fed up with the three-hour ordeal, Gervais left the A-listers with some blunt advice.
"Donate to Australia, get drunk, do drugs and f**k off!"
Main image: Getty.