Can You Guess What The Most Streamed Song Was In 2018?
Apple's Best Of 2018 Entertainment Charts has revealed the top tunes, podcasts, movies and TV shows of 2018.
It's been a wild year in the world of entertainment, to say the least.
We saw the return of homegrown hotties 5 Seconds of Summer with their banger of a track (and album) 'Youngblood', we listened to the heartbreaking and gripping podcast series about the mystery of missing mum Lyn Dawson in 'The Teachers Pet', and we marvelled at Lady Gaga's performance in A Star Is Born.
Now, as the year comes to a close, Apple has dropped its Best Of 2018 Entertainment Charts, giving us a round-up of all the music, movies, TV shows and podcasts Aussies were bingeing on this year.
Check it out below!
READ MORE: Drake Just Broke The Beatles' Record For Most Top Ten Hits In A Year
READ MORE: #ThrowbackThursday: Ten Daily's Top Bangers Of The 2000s
Best Music of 2018
Taking the number one spot for the most streamed song in Australia was Post Malone's hit single 'I Fall Apart,' which raced up the charts to become the most streamed song after a live version went viral at the end of 2017. Not only that, but he had a total of 5 songs in the Top 20. Talk about a massive year!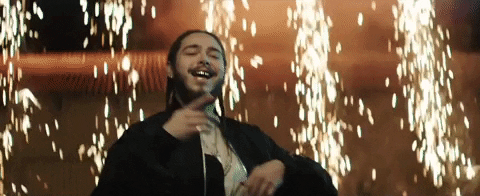 Meanwhile, the 5SOS boys took the crown for most streamed Australian song of the year with 'Youngblood', coming in at #2 just behind Post Malone, while ARIA winner Dean Lewis had the second most streamed Aussie song with 'Be Alright.'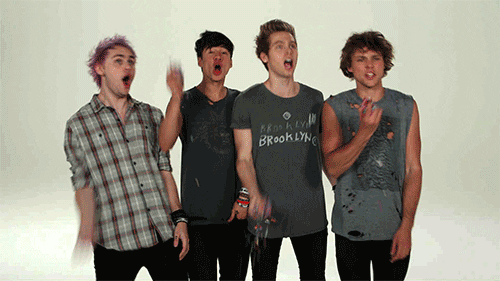 TOP 20 SINGLES:
1. I Fall Apart, Post Malone 2. Youngblood, 5 Seconds of Summer 3. God's Plan, Drake 4. rockstar (feat. 21 Savage), Post Malone 5. Meant to Be, Bebe Rexha & Florida Georgia Line 6. Let You Down, NF 7. Havana (feat. Young Thug), Camila Cabello 8. Psycho (feat. Ty Dolla $ign), Post Malone 9. These Days (feat. Jess Glynne, Macklemore & Dan Caplen), Rudimental 10. Silence (feat. Khalid), Marshmello 11. All The Stars, Kendrick Lamar & SZA 12. Be Alright, Dean Lewis 13. Perfect, Ed Sheeran 14. Candy Paint, Post Malone 15. The Middle, Zedd, Maren Morris & Grey 16. Better Now, Post Malone 17. River (feat. Ed Sheeran), Eminem 18. IDGAF, Dua Lipa 19. I Said Hi, Amy Shark 20. Nice For What, Drake
Most Streamed Albums in Australia
Even though it was released way back in March 2017, Ed Sheeran's album ÷ not only topped the charts last year, but also took out most streamed album of this year, too!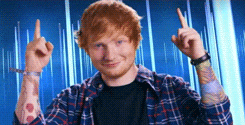 TOP 20 ALBUMS:
1. ÷ (Deluxe), Ed Sheeran 2. beerbongs & bentleys, Post Malone 3. The Greatest Showman (Original Motion Picture Soundtrack), Various Artists 4. Stoney, Post Malone 5. Scorpion, Drake 6. ?, XXXTENTACION 7. Black Panther The Album Music From And Inspired By, Kendrick Lamar,The Weeknd & SZA 8. reputation, Taylor Swift 9. Evolve, Imagine Dragons 10. American Teen, Khalid 11. Dua Lipa, Dua Lipa 12. Beautiful Trauma, P!nk 13. Youngblood, 5 Seconds of Summer 14. Baby Lullaby: Relaxing Piano Lullabies and Natural Sleep Aid for Baby Sleep Music, Einstein Baby Lullaby Academy 15. 17, XXXTENTACION 16. Heartbreak on a Full Moon, Chris Brown 17. The Thrill of It All, Sam Smith 18. Revival, Eminem 19. Shawn Mendes, Shawn Mendes 20. DAMN., Kendrick Lamar
Best Podcasts of 2018
Australian podcasting was huge in 2018. From offbeat comedies (Alice Fraser Trilogy) and guilty pleasure shows… about guilty pleasures (Shameless) to the best in science and social issues (Australian Birth Stories, Science Friction), we laughed, we cried, and we learned a lot.
Most Downloaded Podcast Shows of 2018 (Australian listeners):
1. ABC Radio: Conversations 2. The Joe Rogan Experience 3. TED Talks Daily 4. Stuff You Should Know 5. Casefile Ture Crime 6. The Teacher's Pet 7. Hamish & Andy 8. Kate, Tim, & Marty 9. Hack (triple j) 10. The Daily (The New York Times) 11. Australian True Crime 12. My Favorite Murder 13. Global News Podcast 14. Oprah's SuperSoul Conversations 15. My Dad Wrote a Porno 16. This American Life 17. All In the Mind (ABC) 18. The GaryVee Audio Experience 19. Freakonomics Radio 20. Serial
Most Downloaded Podcast Shows that Launched in 2018 (Australian listeners):
Meanwhile, we saw a surge in Aussie podcasts with the launch of a bunch of new podcasts this year, with a special mention going to The Australian's series 'The Teacher's Pet'.
The podcast, by national chief correspondent Hedley Thomas, traces the story of missing Sydney mother Lynette Dawson, who disappeared from her home on Sydney's northern beaches 36 years ago. The series has since amassed a staggering 17 million downloads since its release in May, which is mind-blowing.
1. The Teacher's Pet 2. Unravel True Crime 3. The Betoota Advocate 4. Armchair Expert with Dax Shepard 5. Russia, If You're Listening 6. The Sunday Triple M NRL Catch Up — Paul Kent, Gordon Tallis, Ryan Girdler, Anthony Maroon 7. The Signal (ABC) 8. The Pineapple Project 9. Caliphate 10. Dr. Death 11. Crawf & HIrdy - We Talk Football 12. The Health Code 13. Talk is Jericho 14. The Daily Show with Trevor Noah: Ears Edition 15. The Rush Hour with MG 16. Wrong Skin 17. Jase & PJ 18. Conspiracy Theories 19. Today, Explained 20. Death in Ice Valley
Best Movies of 2018 - Editorially selected by Apple
Apple staff went through hundreds of bags of popcorn and many sleepless nights in order to decide on what they believe to be the best movies of 2018.
Among the faves are A Star Is Born' where Bradley Cooper and Lady Gaga sang their way into our hearts; we escaped into a world of fantasy in superhero extravaganza Avengers: Infinity War, and nearly sh*t ourselves in terror watching the John Krasinski-directed horror, "A Quiet Place".

1. A Quiet Place 2. Mission: Impossible - Fallout 3. Avengers: Infinity War 4. Hereditary 5. A Star Is Born 6. Leave No Trace 7. Incredibles 2 8. The Death of Stalin 9. Lady Bird 10. Three Billboards Outside Ebbing, Missouri
Best TV Shows of 2018 - Editorially selected by Apple
Who doesn't love a true crime series? Clearly not many, with The Assassination of Gianni Versace starring Ricky Martin and Penelope Cruz taking the #3 position. Meanwhile, people couldn't get enough of scintillating new drama Killing Eve.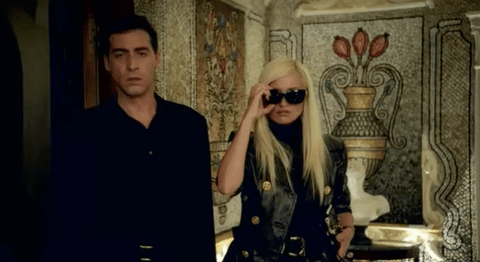 1. Killing Eve 2. The Marvellous Mrs. Maisel 3. The Assassination of Gianni Versace 4. The Handmaid's Tale 5. The Americans 6. Barry 7. Atlanta 8. Sharp Objects 9. Patrick Melrose 10. Better Call Saul
What a year!
Image: Getty