Chrissy Teigen Admits To Jealous Meltdown On Set Of John Legend's Music Video
There's a little bit of Chrissy in all of us tbh.
It's no secret that Chrissy Teigen and John Legend are our undisputed #CoupleGoals and have one the most rock-solid marriages in Hollywood, but Chrissy has revealed that she hasn't always been secure within their relationship.
Following the 10th anniversary of Legend's "Green Light" music vid, the model and cookbook author took a trip down memory lane with a series of hilarious tweets that detailed a jealous breakdown she had on set when she'd just started dating the singer.
"Fun fact, I had a jealousy-fuelled meltdown visiting this video set and made an asshole out of myself to a large group of people," she began.
She then went on to explain that during the production of "Green Light", John's friends were riling her up by raving on about how gorgeous the girls in the film clip were -- which (understandably) had Chrissy's green-eyed monster unleashed with a vengeance.
Her reminder that she was "that girl" is, of course, in reference to the fact that our faves met in 2007 when a then 21-year-old Chrissy starred as John's love interest for "Stereo" -- so she does know a fair bit about on-screen chemistry.
But all's well that ends well for the iconic pair, as they went on to marry in September 2013 in a beautiful ceremony in Como, Italy, and now have two adorable bebes, Luna and Miles. So who's the real winner here, really?
Happy days, friends!
And Chrissy -- please never change.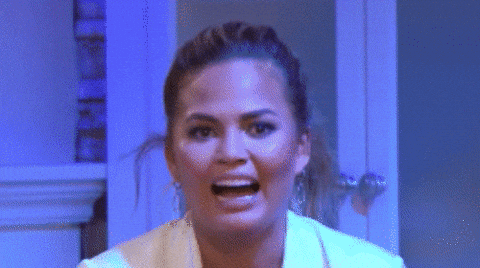 Feature image: Getty