Kim Kardashian Says She Has 'Nothing Bad To Say' About Donald Trump
"He's done something amazing."
She may have previously been a vocal critic of US President Donald Trump, but Kim Kardashian now looks to have had a change of heart.
Appearing on Jimmy Kimmel Live! ahead of this weekend's premiere of Keeping Up with the Kardashian's 15th (!!) season, the host had a lot to chat about with the reality star.
In particular, she spoke of her famous meeting with Trump during which she convinced she convinced him to pardon Alice Marie Johnson, a grandmother serving a life sentence for a first time drug offence.
"This seemed to be the happiest day of his presidency," Kimmel said, showing the photo of Trump beaming next to a serious Kardashian in the Oval Office.
"I mean, I walk in and I'm like, I look around and I'm kind of star-struck from the Oval Office and the first thing I say in our meeting, I say, 'Holy shit we're in the fucking Oval Office,'" she told Kimmel.
"That's what I said to him. That was the first thing I said. And I had to take a moment to be like wait, we're really here."
Kimmel asked if the 37-year-old had a list of others she wants Trump to release from prison, asking, "Is Melania on it?" When Kim replied that she "loves" the first lady, Kimmel joked, "I know, we love Melania. She needs to be freed."
The mum-of-three also spilled that she was in the middle of a nude photo shoot when Trump gave her the good news that Johnson would be released.
"You were naked when Donald Trump called you?" Kimmel asked, to which she clarified that she had put on a robe before answering the phone.
"Did the President know you were just in a robe and nothing else?" the Kimmel asked. "Because he probably would have released the whole prison if you told him."
The host also brought up Kanye West's not-so-secret love for the controversial Prez, saying, "I know that you're not necessarily a Trump supporter… I know your husband Kanye seems to like him a lot. Does he still like him?"
This tweet is unavailable or no longer exists.
"I think he really, um, yeah," Kim replied hesitantly, adding that she doesn't talk politics with her hubby as she "respects" his opinions.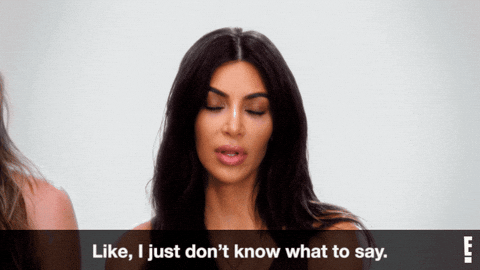 "He doesn't necessarily agree with the policies," Kardashian added. "He likes his personality and how he made it to be president when everyone really underestimated him… He's not political, so he doesn't really dig deep into what's going on. And I always knew that. And I always know what he meant."
She added that she, too, has "nothing bad" to say about Trump, adding, "He's done something amazing."
Image: Getty