Chrissy Teigen Slams Meghan Markle's Father: "This Guy Sucks"
Tea = served.
Queen of Twitter Chrissy Teigen has never been one to sugarcoat her opinions on social media, and now she's making it known what she REALLY thinks of Meghan Markle's father, Thomas.
Following the former Hollywood lighting director AGAIN speaking to the media about his heartbreak over his daughter having seemingly "cut [him] out completely", Teigen shared screenshots from the interview to her Twitter account, along with a scathing message to Thomas.
"This guy … this guy sucks," the model tweeted. "What is wrong with him? Let your daughter be happy, please. This is embarrassing."
This tweet is unavailable or no longer exists.
In the explosive tell-all, Markle reveals that he's been excised completely by his daughter, and pretty much just completely savaged the Royal Fam in the dumpster fire of an interview.
"I used to have a phone number and text number for personal aides at the Palace, but after I said a few critical words about the Royal Family changing Meghan, they cut me off," Thomas revealed in his Daily Mail interview.
"It's her birthday on August 4 and I want to send her a card. But if I send a birthday card to Kensington Palace, or wherever she's living now, it'll just be one among thousands. She'll probably never see it," he said.
"I thought about sending it by Priority Mail Express, but the Palace would probably just soak it in water for three days to make sure it doesn't explode."
He also claimed that Prince Harry's late mother, Princess Diana, would have "loathed" way he's being treated.
"They [the Royal Family] have Meghan treating her father in a way that Harry's mother, Princess Diana, would have loathed," he said. "That's not what Diana stood for."
The entire mess comes after the 74-year-old was busted for staging paparazzi pictures just six days before his daughter's May 19 wedding at Windsor, where he failed to walk his daughter down the aisle after being hospitalised for a heart attack.
"It's lucky I'm still alive," he said, denying reports he'd faked his heart condition. "The men in my family rarely live over 80 so I'd be surprised if I had another ten years. I could die tomorrow.
"It wouldn't be so bad. I have something of a Buddhist philosophy about death. Perhaps it would be easier for Meghan if I died. Everybody would be filled with sympathy for her."
Thomas goes on to say that he's become tired of the Royal Family and now wants the world to hear his story.
"I tell you, I've just about reached my limit with Meghan and the Royal Family. They want me to be silent, they want me to just go away. But I won't be silenced," he said.
"I refuse to stay quiet. What riles me is Meghan's sense of superiority. She'd be nothing without me. I made her the Duchess she is today. Everything that Meghan is, I made her."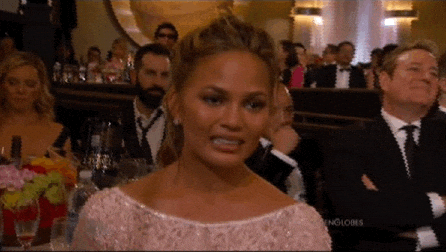 Feature Image: Getty