#ThrowbackThursday: Ten Daily's Top Bangers Of The 2000s
The 2000s were an iconic time in music don't @ me.
Let's set the scene...
You've just finished texting your BFF from your Nokia before signing on-and-off MSN messenger 'til your crush notices you (and your totally cool screen name that's obvs a quote from Mean Girls).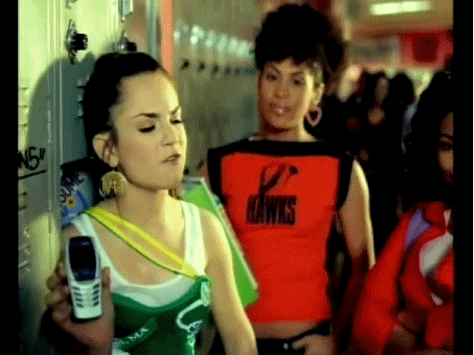 The O.C plays on the TV as you change into your go-to party get-up: a bright pink ra-ra skirt and your fave Supre tee with the word "FLIRT" bedazzled with diamantes.
You pop on some Juicy Tube lip gloss (maybe some frosted eyeshadow if you wanna get really fancy) before heading out with your pals with a 4-pack of raspberry Vodka Cruisers in hand ready to slay the DF at your mate's house party.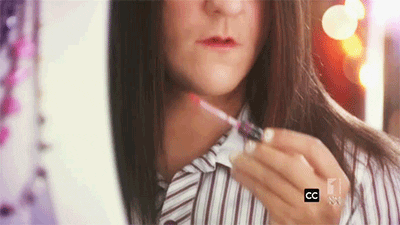 Yep, the decade is the 2000s and basically, it was an all-round epic time to be alive.
Join us as we take a trip down memory lane with the ten daily team's top tracks from the 2000s to get you ready to take on the weekend -- noughties style.
You can check these and many, MANY more 2000s tracks out on ten daily's Spotify.
Nosebleed Section - Hilltop Hoods
Wade Shipard - Video Team Lead: "It's THE seminal Australian Hip-Hop song. And the single most important Australian song of the noughties. Before this song, Australia didn't really have a mainstream presence in the genre, only early trailblazers that JJJ would play. Nosebleed Section defined what our sound was. Different, yet contending with the USA and UK. Our robust hip-hop scene today is all because Australia 'fell in love with the people in the front row'"
The Anthem - Good Charlotte
Victoria Quested - News Reporter: "Hands down it has to be The Anthem by Good Charlotte. I did well in school, had super chill parents and I definitely had plans to go university and get a real job, but that wasn't going to stop me from blasting an angsty anti-establishment jam on the reg, was it?
Hollaback Girl - Gwen Stefani
Gillian Wolinski - Lifestyle Reporter: "I still don't know the lyrics, but I do know that I ain't no Hollaback girl. It also helped me spell bananas."
Eminem - When I'm Gone
Jess Dunne - News Reporter: "I always felt so cool listening to it on my Walkman, like I was badass. I wasn't."
The Reason - Hoobastank
Nick Wray - Senior Video Producer: "IT'S A GREAT FUCKING SONG."
Stacie Orrico - Stuck
Alexandra Anastassiou - Social Media Producer: "Let's face it, it's a fkn jam and whoever hears it is like "OH DAMN, yeah I remember this song!". It was perfect and the music video was pure high school 2000 trash.
Basement Jaxx - Where's Your Head At
Claire Isaac - Contributor: "It's just so good... A song to sing along to or to lose your mind over, either way, it works."
Blink-182 - First Date
Jess Lynch - Entertainment Reporter: "I was an absolute Blink-182 stan back in the day. I even had to leave class in year 9 with my friends to cry in the bathroom when they announced they were on 'indefinite hiatus'. Still hurts tbh."
Lose Yourself - Eminem
Alex Bruce-Smith - News Reporter: "This has to be THE #1 song of the decade, right? Show me a sheltered suburban kid who doesn't know the lyrics to the at least the chorus. Wild that it's from a movie soundtrack really."
Atomic Kitten - Right Now
Mat Whitehead - Senior Entertainment Reporter: "I'm pretty sure it's just straight up about fucking and I really like that."