Harry Styles: "We're All A Little Bit Gay, Aren't We?"
We stan an icon ♥
Harry Styles has finally wrapped up his epic world tour, and of course, he went out with a BANG.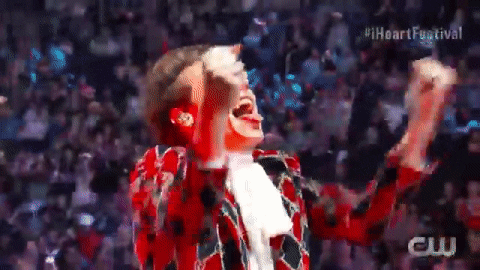 Concluding Harry Styles: Live on Tour at The Forum in Inglewood, California, the ha-uuuge crowd was peppered with some of Hollywood's most famous faces, including Kendall Jenner, Shawn Mendes and Meghan Trainor, who were all seen having a cracker of a time during his performance.
It's been quite the touching tour for all involved, with Hazza even helping one fan come out to her parents during his San Jose show on July 11.
Spotting a poster that read, "I'm going to come out to my parents because of you." Harry asked for the girl's consent before reading the message out loud to the crowd. After chatting with the fan and finding out that her mum, Tina, was nearby at the hotel, he hushed the crowd before exclaiming, "Tina, she's gay!"
The fan later revealed on Twitter that her mum had seen the video after the show and was "overjoyed". Happy days!
This tweet is unavailable or no longer exists.
This tweet is unavailable or no longer exists.
The LGBTQ love continued to flow at his final show, with the 24-year-old discovering yet another sign in the crowd that said, "I'm gay and I love you."
Harry replied with, "I love you as well. I mean, we're all a little bit gay, aren't we?" with the 17,500 strong crowd going wild with cheers over the announcement.
This tweet is unavailable or no longer exists.
In March, Hazza dropped a telling tune called "Medicine," in which he says he "messes around with men and women" -- which many took to mean he is bisexual. However, he has said in the past that he doesn't feel the need to label his sexuality.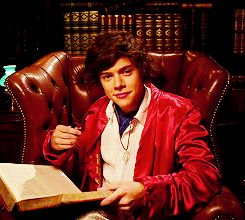 Feature image: Getty