Sam who? Tara Pavlovic Is Living Her Best Life After Bachie Break-Up
She's single and ready to eat Pringles.
She may have only broken off her engagement (and all of our hearts) with Bachie bae Sam Cochrane two weeks ago, but it looks like Tara Pavlovic is not one to be moping about watching rom-coms and smashing tubs of Ben & Jerry's like the rest of us would be rn.
Instead, the 28-year-old has revealed to her 280k-strong Instagram following that's she's all smiles following the split, and has been taking some much needed Tara-time to live it up in the Hunter Valley.
Posting a smiling selfie to her story on Monday, the Gold Coast nanny captioned the cute photo, "Life is good."
She also gave us major envy after sharing a snap that was tagged at the Hunter Valley's bougie hotel Chateau Elan, where she enjoyed a relaxing glass of bubbly in the bath.
"Just what the doctor ordered," she wrote alongside the photo.
It comes just after Sam's mum Rosie Wynter seemed to throw some major shade Tara's way with a post to her own 'gram earlier this week in which she tagged her son.
"At the end of the day. Peace is what matters," Wynter wrote. "Life and people can be cruel. Those you love can betray you...but peace is the answer and so is love. To forgive is required of us all. Imagine how beautiful the world could be!!!"
She also took a thinly-veiled swipe at the reality starlet under Sam's break-up announcement post on June 30 with a cryptic comment that read:
"You cannot imagine the story behind it and I opened my heart and home. I can't say anymore… please understand. There is so much to it."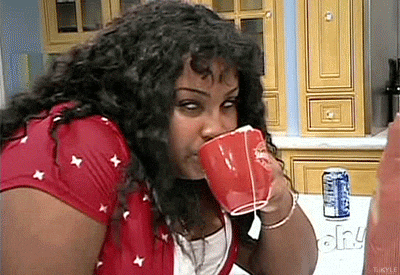 Fellow Bachelor in Paradise alum Michael Turnbull also weighed in on the pair's split to OK!, hinting that the former flames weren't actually a great fit in the real world.
"Dealing with 'real outside world couple challenges' was what ended it," he said. "True relationships are not just sitting around drinking free cocktails on an island and going on fancy dates."
Feature Image: Getty