Kylie Jenner Removed Her Lip Fillers And What Is Happening
2018 continues to be WILD.
She's made bank on a cosmetics brand that focused on her pillow pout, but Kylie Jenner has today dropped the bombshell that she's removed her iconic lip fillers.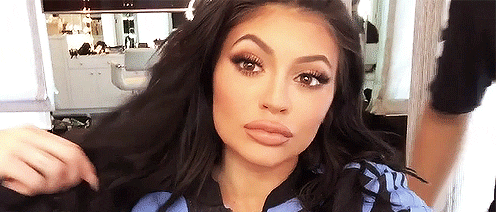 Posting a pic to the 'gram this morning, King Kylie went for a more natural look in contrast to her usual flawlessly made-up face, and fans of the 20-year-old couldn't help but notice a difference in the reality star's appearance.
"She looks like the old Kylie here idk why," one fan wrote in the comments, to which the youngest of the KarJenner clan responded, "I got rid of all my filler".
While her pout is still noticeably plumper than her OG lips, it's definitely a more toned-down look compared to her filler-heavy look she's rocked previously.
The cosmetics queen also recently revealed that bub Stormi was lucky enough to inherit rapper Travis Scott's luscious lips.
"Stormi reminds me, she's my twin," she said in a YouTube Q&A. "Now she's like, looking a lot more like her dad. The one thing I was insecure about, she has – she has the most perfect lips in the whole entire world. She didn't get those from me."
Feature Image: Getty