Kylie Jenner's Luxury Dog House Is Bigger Than Your Future
We're lowkey jealous of Norman and Bambi's new pad.
Kween Kylie Jenner is worth more than $50 million thanks to her lucrative Kylie Cosmetics brand and other endorsements, so what exactly is a girl to do with all that money?
Building a bougie-ass dog house, duh.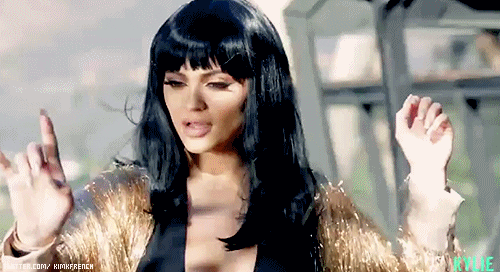 Showing off Norman and Bambi's new digs on Snapchat, the 20-year-old revealed that the shed-sized kennel will be decked out with all the necessities for her precious pooches, like heating and aircon, you know, the standard.
"You guys, my doghouse is almost done," she said. "How cute! It's gonna be air-conditioned, and [have] a heater...It's like a guesthouse," she said on the clip.
And while her 'dog house' (we use that term lightly) would legit be about $1 million out of our price range if it were dumped in Sydney and labelled a 'cosy terrace', it's still no match for the puppy palace built by the OG queen of extra -- Paris Hilton.
Like…. Her doggy mansion literally has a balcony and staircase.
THEY HAVE DESIGNER FURNTURE FFS.
This tweet is unavailable or no longer exists.
Adding insult to injury were the total #wardrobegoals that are Stormi's closet, which Ky also showed off on Snapchat.
Presenting rows and rows of custom Nikes made especially for the 5-month-old, Stormi literally has more kicks than one would generally accumulate in an entire lifetime -- and to say we're envious is defs an understatement.
Feature image: Instagram/Snapchat