Cole Sprouse And Brooklyn Beckham Share This Quirky Talent
Oh snap!
Riverdale star Cole Sprouse and Brooklyn Beckham -- aka David and Victoria's son -- are both young, male and undeniably good-looking, but if you thought the similarities between the two ended there then you're in for a surprise.
Sprouse, 25, and 19-year-old It-Brit Beckham share more than just a penchant for smouldering stares -- they're also budding photographers, which is by turns entirely unexpected and very, very fitting.
Their snap happy hobby certainly ups their already off-the-charts cool factor by about a billion points plus, they're actually not bad at it at all. In fact the amateur photogs look like they're on their way to turning their hobby into a full-time gig.
Sprouse silenced critics by proving that he is the real deal when he snapped model-of-the-moment Kendall Jenner for The Sunday Times Style, Game of Throne's Sophie Turner for W Magazine and most recently singer Sam Smith for the cover of L'Uomo Vogue.
Beckham ain't doing too bad himself, releasing a photography book, What I See, in 2017 after studying photography at the prestigious Parsons School of Design in New York.
He even shared some pics he took of his mum's much-anticipated collaboration with Reebok, and his work with model-turned-activist Yves Mathieu aka Yves Dropper.
Before you get all "Shouldn't Brooklyn be kicking around a soccer ball like his dad?", Beckham and Sprouse's mutual hobby hasn't come from too far afield. You just have to look at their lives so far to spot the tell-tale signs of shutterbugs in-the-making.
After spending most of his early years in front of a camera it makes sense that the ex-child star Sprouse -- who played Ross and Rachael's son Ben in Friends when he was ten years old -- would want to take a turn behind the lens.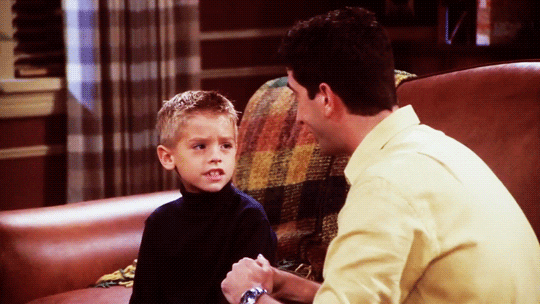 A teenaged Sprouse took time out from acting once he had roles in the Disney Channel tween series The Suite Life of Zack & Cody -- he co-starred with his twin Dylan -- and films like Big Daddy under his belt, opting to attend university and nurture his love for photography instead.
For his part Beckham has also faced his fair share of lenses as a member of one the most famous families in the world. Despite parents' Posh and Beck's high-profile careers, Beckham, the eldest of four kids, has chosen to pave his own, less showy, path.
Devoted snapper Beckham is rarely without his trusty camera, but you just might not have noticed it before. The low-key teen tends to sling the strap across his body like a satchel, with the camera itself tucked behind his back.
When they're not on the job shooting for fashion magazines or their own photography tomes, Sprouse and Beckham like taking modern, moody snaps of their famous friends, or in Sprouse's case his Riverdale co-stars. For that, we are truly grateful.
They're also not shy about snapping their significant others, with Sprouse sharing some breathtaking shots of his girlfriend -- and on-screen love interest -- Lily Reinhart on his Instagram account.
Beckham too couldn't resist capturing happy moments with his now-ex Chloe Grace Moretz on film. We're kinda desperate for them to reunite just so we can swoon over their cute-as couple selfies.
Despite his success, Sprouse for one doesn't take his craft too seriously, and enjoys a laugh with his second Instagram account, 'Camera Duels,' where the cheeky actor documents his fans' less-than-covert attempts at sneaking a snap of the star while out and about.
While the boys are unlikely to have ever crossed paths before we're hoping that their shared hobby might bring them together sometime soon. What a photo-op that'll be. We've got our cameras at the ready, here's hoping Cole doesn't catch us in the act.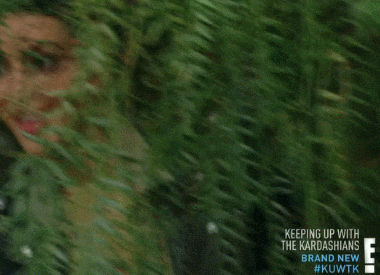 Feature image: Instagram/@bb, Instagram/@colesprouse.