Adam Sandler Pops Up In Couple's Wedding Photo Because Why Not?
From Wedding Singer to wedding crasher.
Adam Sandler has made the stunning transformation from Wedding Singer to wedding crasher, and the photographic evidence will absolutely make your day.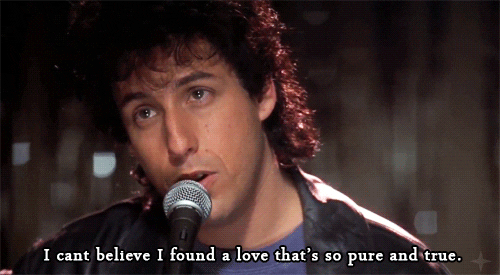 The actor and comedian was out for lunch with his family in the Canadian city of Montréal on June 29 when he came across a newlywed couple posing for some pics.
Not one to shy away from a photo op -- even it it means jumping in on something as special as a wedding portrait -- the casually dressed star wandered on over and hammed it up for the camera.
The newlyweds' photographer captured the whole interaction, showing the 51-year old funny man spotting the couple then approaching them for a photo and a quick chat.
The snapper described the chance encounter on Instagram as "amazing" and remarked: "Anything can happen in Montreal!" Indeed it can.
By the looks of it the young bride and groom didn't mind one bit. We have no doubt that the memorable snap with the OG wedding singer will make it into their wedding album.
It looks like Sandler, who is in Canada filming Murder Mystery with Jennifer Aniston, has been rather generous with his fans, happily posing for snaps while he -- and that luscious 'stache -- has been out and about.
Adam, we mustache you one question: are you stealing grooming tips from Justin Bieber? The Biebs -- who is also rocking a Joe Dirt-level upper lip situation -- is from Canada, so maybe there's just something in the water up there in the Great White North.
Feature image: Reddit/buddyspied