50 Cent Mocks Terry Crews Over Sexual Assault Claims
First of all, how dare you.
Another day, another celeb effectively cancelling their career.
In today's edition of "daily trash," we bring you rapper Curtis "50 Cent" Jackson, who today mocked dear, sweet angel Terry Crews for speaking out on being sexually assaulted.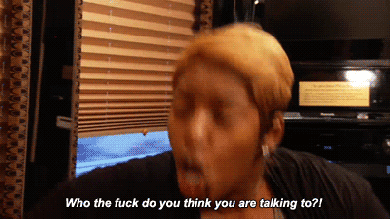 Just to rewind -- on Wednesday, the Brooklyn Nine-Nine star made a powerful statement to the Senate Judiciary Committee as an advocate for the Sexual Assault Survivors' Bill of Rights, as well as detailing his own experience with sexual assault.
"This past year we have seen powerful men in Hollywood and elsewhere finally held accountable for sexual assault," Crews said in his opening statement. "We also saw the backlash survivors faced coming forward. I wanted these survivors to know that I believed them, I supported them, and that this happened to me too."
Crews then detailed an alleged 2016 incident, where Hollywood agent Adam Venit allegedly grabbed the nine-nine star's genitals in front of his wife at a party in 2016.
Crews added, "The assault lasted only minutes, but what he was effectively telling me while he held my genitals in his hand was that he held the power. That he was in control... This is how toxic masculinity permeates culture."
Initially, he revealed, his instinct "was to be violent and I immediately held back."
When questioned why, he said:
"As a black man in America you only have a few shots at success, you only have a few chances to make yourself a viable member of the community. I'm from Flint, Michigan. I have seen many young black men who were provoked into violence: They were in prison or they were killed. They're not here."
As you can tell from the above comments alone, Terry Crews is the actual embodiment of a top bloke.
And, ever since he came out with his own #MeToo story, he's been an absolute powerhouse in fighting for his fellow sexual assault victims and is a big believer in men holding other men accountable for their actions.
Aaaaaaand then there's Fiddy -- who, probably realising that no one's cared about 'In Da Club' since 2003, tried to become relevant again by posting an incredibly insensitive meme about Crews' experience Instagram.
People were not having a bar of 50's cruel taunt, with hundreds slamming the rapper on social media.
This tweet is unavailable or no longer exists.
This tweet is unavailable or no longer exists.
This tweet is unavailable or no longer exists.
This tweet is unavailable or no longer exists.
This tweet is unavailable or no longer exists.
TMZ then spoke to Crews himself about 50's dog move -- and of course -- like the gentleman he is, he kept it all class.
"I love 50 Cent, I listen to his music while I'm working out," he said.
When they pressed the actor about what 50 Cent wrote, Crews simply responded, "I prove that size doesn't matter when it comes to sexual assault."
This is why we love you, Terry.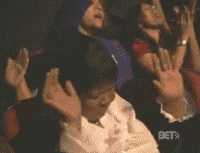 Check out Terry Crews' full opening statement below:
Feature image: Getty/C-Span