Rihanna Called Out For Stealing Wine Glasses
She'll take that drink to go, thanks.
The cast of the hit blockbuster Ocean's 8 recently hit the stage of The Graham Norton Show to talk about the flick and its crazy big success (it grossed more in its opening weekend than any other Oceans films).
But while the host was among star-studded company to the likes of Sandra Bullock, Cate Blanchett, Sarah Paulson, and Helena Bonham Carter -- Norton took the chance to get to the bottom of one burning question we all had -- why on earth does Rihanna always get papped stealing wine glasses?
To be fair, we've been wondering the same, but we assumed that the rules simply don't apply to icons such as RiRi.
"I'm not suggesting any of you are actual criminals, but all I'm saying is watch yourself around Rihanna," he said, as the cast looked perplexed at the accusation.
Gesturing to a TV beside him, he presented the 30-year-old with a photographic evidence of her 'borrowing' various glassware from different establishments.
The Wild Thoughts singer quickly retorted, "That might have been one that I TOOK to the club."
"What about this one? Did you ask about that glass?" Norton said after showing a second photograph. He then fired off four more photos of the star swanning about with various beverages, topping it off with RiRi casually carrying a whole bottle of wine like some sort of fabulous accessory.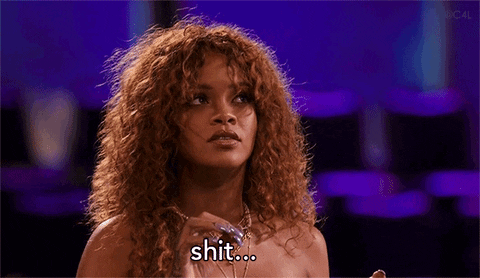 "I took it back to the hotel I took it from," she finally musters up for one photo, adding, "My mum is gonna see this… Sorry Mum!"
Honestly, if we were Rihanna we probably parade around with our Riesling, too.
Feature image: YouTube/BBC.