Hilary Is Up The Duff And Wants A Lizzie Mcguire Reboot
THIS is what dreams are made of.
There's no denying that Hilary Duff is is fabulous as Kelsey Peters in the addictive series Younger, but to us she will always be teen icon of the early noughties, Lizzie McGuire.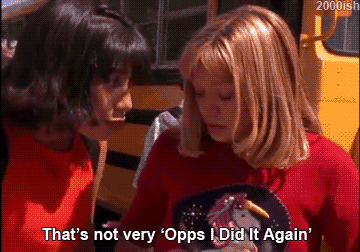 Today, the 30-year-old blessed us with not one but TWO surprise announcements, the first being that she and boyfriend Matthew Koma are pregnant with a baby girl (she also has six-year-old son, Luca, with ex-husband Mike Comrie) -- yay, congrats girl!
The second nugget of news was that she said would definitely consider doing a Lizzie McGuire revival, and we absolutely back this idea 1000%.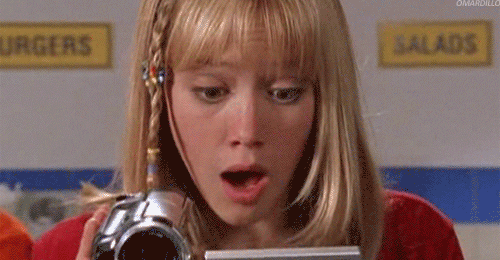 Sitting down with Buzzfeed, the former Disney queen revealed that while she previously thought reboots were a crappy idea, these days she's changed her mind and actually wouldn't mind revisiting the iconic series.
"Honestly, the idea sounded terrible two years ago when reboots were happening, but you never know. I don't know. I loved Lizzie McGuire and it might be really fun to see where she is now."
After the Lizzie McGuire movie celebrated its 15th anniversary last month, Duff reflected on the role that catapulted her into the spotlight, as well as the moment she realised she was famous.
"Oh, I know the exact moment. Lizzie McGuire aired and that weekend I went to go meet my friends at the mall, and I literally had to hide in a janitor's closet. It was like the craziest thing. I had to call my mum from the closet — like someone who worked at the mall was getting me into a closet and my mum had to pick me up. It was really crazy. It was actually a little scary."
While she may have been a Disney idol by the age of 13, that didn't stop her having to deal with that whole cringe-worthy awkward stage of puberty.
"My favourite episode is 'I Want a Bra' ...a bra, a bra, a bra, a bra. First of all, I think filming it was absolutely mortifying for me, because I had probably just gotten a bra in real life anyway. But when I watch it back, I like that it's so funny. All the episodes are kind of like an embarrassing memory book, but none of them really haunt me."
'Scuse us while we go play What Dreams Are Made Of on repeat...
Feature image: Getty