A Stranger Things Book Series Is Happening So Crack Out The Eggos
Expect an origin story for your FAVE character, too.
Do you like to read?
Do you like Stranger Things?
Then you my friend are in luck because not one but three -- THREE -- books based on the sci-fi TV series are in the works.
This tweet is unavailable or no longer exists.
Netflix has partnered with Penguin Random House to publish the books, so you just know they'll be good. Better still, we don't have long to wait for the first two. They're set to hit bookstores this fall in the US -- that's spring for us Aussies.
The first of the two titles will be a behind-the-scenes companion book called Stranger Things: World Turned Upside Down: The Official Behind-The-Scenes Companion. A bit of a lengthy name but hey, we're here for it.
The second book is a hardcover gift book for young readers. It's as-yet-untitled but will offer "advice, wisdom, and warnings from the Stranger Things world," according to the publisher. YESSS.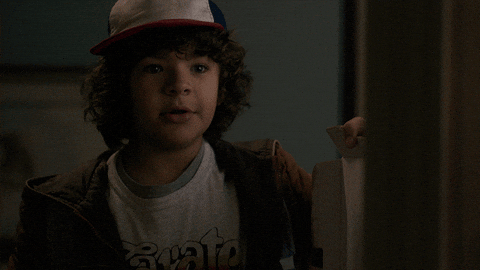 It's the third book that's got us most excited. Like very VERY pumped. It's a Stranger Things prequel novel based on Eleven's mother and the MKUltra program. You know, the super dodgy government research project hidden behind closed doors at the Hawkins Laboratory?
We cannot wait to find out more about MKUltra and what happened to both Terry Ives and her daughter Jane -- aka Eleven -- that left the former essentially brain dead and the latter with psychokinetic abilities, anger issues and a love of frozen waffles.
Eleven's origin story -- it doesn't have a title so that's what we're going with for now -- is coming out in mid-2019. It's being written by author Gwenda Bond who appears to be more than a little jazzed about taking on the job.
Seriously, you need to check out her Twitter feed for all her so-excited-and-I-can't-hide-it reactions. Here are some of our faves.
This tweet is unavailable or no longer exists.
This tweet is unavailable or no longer exists.
This tweet is unavailable or no longer exists.
It appears that Bond is up to the task. The Kentucky-based author penned popular young adult novels Girl on a Wire and Girl in the Shadows and a series of novels about Superman character Lois Lane. All feature feisty young heroines so we reckon she'll nail Eleven's mum's voice perfectly.
The news couldn't come at a better time for fans of the critically-acclaimed Netflix original series. The highly-anticipated third season of the Duffer Brothers-created show isn't expected to hit Netflix until early 2019. Until then, we'll be getting our hit of Hawkins by hitting the books.
Feature image: Getty.