Shawn Mendes Is A Full Harry Potter Nerd In Carpool Karaoke And We're In Love
We learned a whole lot about sweetheart Shawn Mendes after he buckled in for a four-night stay on The Late Late Show with James Corden.
Jumping for the latest edition of Carpool Karaoke, Shawn Mendes dished to James Corden about everything from how much he'd be willing to pay for Justin Bieber's underwear (spoiler: he'd go up to $500), to his die-hard obsession for all things Harry Potter -- so naturally, we are now obsessed with him.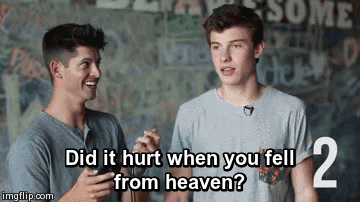 Rating himself as a 9.5 out of 10 on a Potterhead fan scale, the 19-year-old revealed, "I have a whole book at home that I wrote all the spells in." Cute!
The duo belted out a bunch of Shawn's bangers including There's Nothing Holdin' Me Back, In My Blood, Mercy, Treat You Better and Lost In Japan, but the icing on the cake was most definitely the singer's next-level Harry Potter costumes.
Like magic, the singer slowly (and hilariously) morphed into both Harry and Dumbledore -- epic beard and extravagant robe included.
Excuse us while we go plan our HP-themed castle wedding to the star…
The Late Late Show with James Corden airs on ELEVEN and Tenplay.
Featured image: CBS / Network Ten.