Real-Life Hero Benedict Cumberbatch Saves Man From Gang Attack
He's handsome, charming, and a real life superhero.
I say, Sherlock Holmes has done it again -- well, literally.
Benedict Cumberbatch, who played Sherlock Holmes in the hit BBC drama Sherlock, has saved a man from being attacked by a gang of thugs just a few blocks away from 221B Baker Street -- the famous abode of the fictional super sleuth.
According to The Sun, Cumberbatch was in an Uber on Marylebone High Street in central London with his wife, Sophie Hunter, when they saw a Deliveroo cyclist being hit over the head with a bottle.
Wasting no time, Cumberbatch -- who also plays Doctor Strange in Marvel Studios films -- leaped from the cab, like the superhero he is, and came to the aid of the defenseless man, shouting, "Leave him alone".
The star is said to have dragged the four perpetrators off the cyclist -- but not without a fight. That's when Uber driver, Manuel Dias, realised who his fare actually was and intervened.
"I went to turn down into Marylebone High Street and we saw four guys were pushing around a Deliveroo cyclist," the driver told The Sun.
"My passenger jumped out, ran over and pulled the men away. They turned towards him and things looked like getting worse, so I joined in.
"He stood there instructing them in the street, shouting, 'Leave him alone'.
"It was only then I recognised Benedict. Then it all got a bit surreal. Here was Sherlock Holmes fighting off four attackers just round the corner from Baker Street."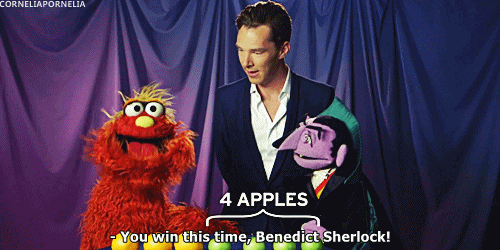 Dias said the brawl could have ended very badly for the cyclist if it wasn't for Cumberatch, whose heroic actions were seemingly just like his on-screen superhero characters.
"He seemed to know exactly what he was doing. He was very brave. He did most of it, to be honest," the Uber driver said.
"They tried to hit him but he defended himself and pushed them away. He wasn't injured. Then I think they also re­cognised it was Be­ne­dict and ran away."
After the thugs fled the scene, our hero Cumberbatch ensured the victim was safe and sound -- and even gave him a big hug. Aww!
"He asked the rider how he was and when he said, 'I'm OK', Benedict just hugged him," Dias said.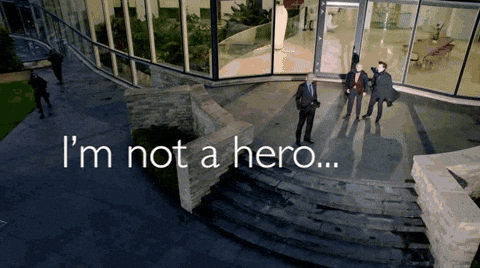 According to a Metropolitan Police statement, nothing was stolen from the cyclist and he didn't require hospital treatment. It also said no arrests were made at the time of the event, or have since been made.
Cumberatch is now being praised for what many are calling selfless actions and quick thinking.
"Benedict was courageous, brave and selfless. If he hadn't stepped in the cyclist could have been seriously injured," Dias told The Sun.
Food delivery service Deliveroo also tweeted a statement on Saturday, thanking the Hollywood star for his heroic actions.
"Deliveroo riders are heroes - their safety is our priority and any violence against them is totally unacceptable. So on behalf of everyone at deliveroo: thank you," the statement said.
This tweet is unavailable or no longer exists.
As for Cumberbatch, he doesn't consider himself a hero. When asked about his involvement, he told The Sun it was the right thing to do.
"I did it out of, well, I had to, you know ..." he said.
Ok, Cumberatch, so you might be a modest to say the least, but to us you're still a superhero! And that's one thing that's "elementary".
Feature image: Getty.