Hurrah! Another Queer Eye Favourite Has Tied The Knot
The wedding bells just keep on a-ringing.
There must be something in the water on the Queer Eye set because the hit TV series has seen its second wedding in so many months. It all started when fan-favourite Tom remarried ex-wife Abby in late March 2018. And now another of the Fab 5's protégés has tied the knot.
AJ Brown from episode four of the Netflix reboot and his fiancé Andrey recently said 'I do.' Forget the royal wedding -- we're all about AJ and Andrey. Details about the actual wedding are scarce but the way the news was revealed was so very Queer Eye.
This tweet is unavailable or no longer exists.
In fact it was a member of the Fab 5 who spilled the beans about AJ's nuptials. It happened last Thursday May 31 during Netflix's FYSee event in LA. That's where the whole crew -- that's Tan France, Bobby Berk, Karamo Brown, Antoni Porowski, Jonathan Van Ness and series creator David Collins -- had assembled for a panel discussion about the show.
When AJ joined the cast on stage to chat about his episode, 'To Gay or Not Too Gay' a fan asked about his fiancé. Fashion expert Tan couldn't help himself and jumped in to say that the couple were actually married. Cue screaming, cheering crowds. Cute.
If you haven't seen AJ's episode yet -- and you most certainly should -- here's a quick recap. When the Fab 5 meet AJ, a civil engineer, he's struggling to embrace his true self. One huge hurdle is his sexuality. AJ is gay and in a committed relationship. But he's never been able to tell his step mother.
The guys gently coach him toward his big moment -- coming out to his beloved step mother. It's a big deal. Following his father's death she's pretty much the only family he has left. AJ decides to tell her he's gay by reading her a letter he wrote to his late dad. We all hold our breath.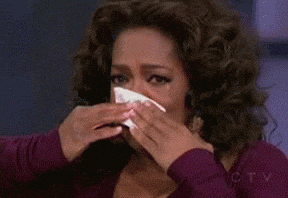 As soon as the words 'I am gay' come out of AJ's mouth he starts sobbing. Then his step mum's sobbing. EVERYONE IS SOBBING. She says she loves him and always will. She meets Andrey. Everyone hugs. And cries some more.
Want to hear the best news ever? The Fab 5 are coming down under. Very soon. And they're stopping by TEN's morning show Studio 10 next week to spread happiness and rainbows and just generally be amazing.
This tweet is unavailable or no longer exists.
Earlier in May Netflix announced that the second season of the hit TV show will drop in Australia on June 15. YAS. If you can't wait until then to get your Fab 5 fix -- who can? -- then please enjoy the Queer Eye theme music video which they shot with kick-ass Aussie singer Betty Who.
This tweet is unavailable or no longer exists.
Studio 10 airs 8.30 mornings on TEN and tenplay
Feature image: Twitter/@QueerEye