Melissa McCarthy's Latest Movie Features Some Seriously Graphic Puppet Sex
We're warning you now, this is like a very NSFW Sesame Street.
Just one more time before you jump into this trailer we're giving you one last warning. Yes, Melissa McCarthy's new movie The Happytime Murders features puppets. A lot of puppets. And they are FILTHY.
You might not want to watch this trailer in an open-plan office, or without headphones. Language, and graphic puppet antics follows.
Okay, don't say we didn't warn you. Here's the redband trailer for The Happytime Murders.
Set in a world where humans and puppets coexist The Happytime Murders looks like if Who Framed Rodger Rabbit was re-imagined by a group of deranged teenage boys who had fallen into a vat of energy drinks.
Someone is murdering the former cast of a beloved puppet TV show so two aggressive cops, one human and one puppet, are forced to work together to crack the case.
The film features sex-working puppets, puppet drug use and a ridiculous puppet sex scene that will honestly be scar on our memories for a very long time.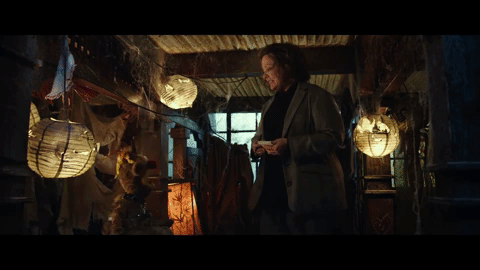 The film also stars Maya Rudolph, Joel McHale and Elizabeth Banks and is directed by Brian Henson.
That last name might sound familiar to you, and it should. Henson is the son of puppeteers Jim and Jane Henson, aka the creators of the Muppets.
Now Brian, who directed classics like Muppet Treasure Island, The Muppet Christmas Carol, and who even stared in Labyrinth as Hoggle, is taking his parents' legacy in a very different direction.
The Happytime Murders is set to open in cinemas later this year.
Featured image: STX Entertainment via YouTube.