Ellen's Game Of Games Is Coming To Australia
WE WANNA PLAY.
Get ready Australia because one of the best games shows with some of the most ridiculous games is heading down under.
Game of Games premiered in the U.S. this year and we'll be getting our own version on TEN and WIN Network later this year.
The show is based on the mini games executive producer and host Ellen DeGeneres played on her daytime talk show, but the hourlong series mashes together a series of games in a mini-tournament.
If you've ever seen an episode of Ellen's show you know her games feel like they were invented by a nine-year-old who was just given a huge jug of red cordial and asked to invent the best game they could think of.
Some games may seem a little familiar, like Ellen's version of musical chairs. If you've ever wanted to watch a bunch of adults crawling around while wearing cartoon eye blindfolds, you're going to love Game of Games.
"I'm thrilled that Game of Games is making its way to Australia on TEN," DeGeneres said, "I'm already thinking of ways to make it better".
"For instance in the US we drop contestants into vats of mashed potatoes, but in Australia it's gonna be 100 percent Vegemite."
Contestants are pulled from the audience and have to fight through the challenges ahead to get to the final rounds. For instance in the U.S. version the final four get to play "Know or Go" where they stand on a platform something like 9 meters in the air. Each contestant has to answer questions and if they get the question wrong... they fall through a chute.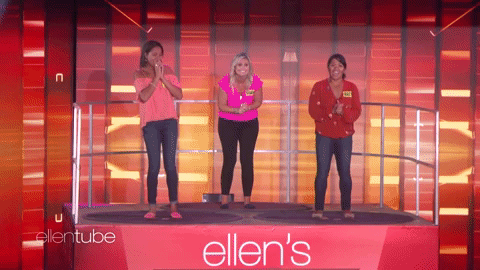 While the host of the Aussie version has yet to be announced, we can't wait to see people getting hit in the face by a tuba that shoots toothpaste (seriously) or getting swallowed by a one-eyed monster (really).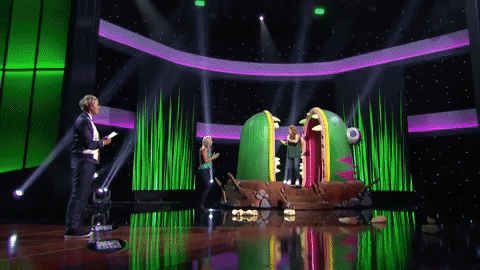 Game of Games will premiere on TEN and WIN Network later this year.
Featured image: Mike Rozman/NBC/NBCU Photo Bank via Getty Images.