So... Elon Musk And Grimes Might Be Dating?
Ahhhhhhhh, what?
Ah the Met Gala. A gorgeous night where the worlds of celebrity and fashion come together in a harmonious acceptance that no one is better than Rihanna.
Yes, it's truly a great night but this year there was just the weirdest story that quietly popped up. Elon Musk might be dating... Grimes?
Page Six broke the story just before the Gala kicked off, suggesting that the pair would debut their relationship on the red carpet. The response to the story was a pretty universal, "say whaaaaa?".
This tweet is unavailable or no longer exists.
Here's what we know so far:
Apparently the Tesla and SpaceX CEO met the musician when Musk planned to make a joke about artificial intelligence. This is honestly painful to write.
Anyway, as all good love stories go, 46-year-old Musk found out that Canadian synth-pop star Grimes (Claire Boucher) had already made that very joke about artificial intelligence! And so he reached out to her on social media and the pair had been quietly seeing each other for a month.
The joke, and honestly this is... so lame, has to do with Grimes' character from her 2015 video for "Flesh Without Blood / Life in the Vivid Dream" where she created a character called "Rococo Basilisk". Get it? Honestly neither.
The joke is apparently a combo of Roko's Basilisk and rococo style of architecture from the late Baroque period. Are your sides splitting from the humour?
This tweet is unavailable or no longer exists.
Ok, so if you're like us and you're wondering what any of that even MEANS, Roko's Basilisk is a thought experiment regarding an artificial super-intelligence. Basically a dude on a message board postulated that in the future a malevolent AI could be created that became so smart it could not only punish those that wouldn't do its bidding, but it could punish people now for not helping it in the future.
And then they combined that with the architectural movement that commonly featured ornamental, pastel decoration.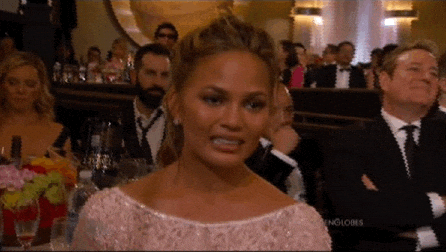 Speaking to Fuse in 2015, the 30-year-old Grimes described her Rococo Basilisk character as, "doomed to be eternally tortured by an artificial intelligence, but she's also kind of like Marie Antoinette".
The pair not only bonded over social media but have had some really... thrilling interactions.
Anyway, as Page Six reported, the pair showed up together on the red carpet for the Met Gala.
This tweet is unavailable or no longer exists.
This tweet is unavailable or no longer exists.
Musk has been married three times before, with six children and was most recently dating actress Amber Heard, who was also at the Met Gala.
Musk somewhat admitted to Rolling Stone that he's a serial dater, if he's not in a relationship he doesn't feel complete.
"If I'm not in love," Musk said, "if I'm not with a long-term companion, I cannot be happy".
"I will never be happy without having someone. Going to sleep alone kills me. It's not like I don't know what that feels like."
"Being in a big empty house, and the footsteps echoing through the hallway, no one there – and no one on the pillow next to you. Fuck. How do you make yourself happy in a situation like that?"
Here's to the happy couple! May they both serve our malicious supercomputer overlord for many years.
Featured image: Getty Images / Youtube @ Thru The Lens.