Céline Dion Just Released An Iconic Single... For Deadpool 2
Is Céline Dion officially a Marvel superhero now?
The Deadpool movies know how to make a big splash and if their latest stunt is anything to go by, the upcoming sequel is going to be... incredible.
Iconic demigod of vocals Céline Dion just released a gigantic, belting single "Ashes" which is... well it's from the Deadpool 2 soundtrack. Yep, the voice that brought you the most iconic Titanic moment is also lending her vocal talent to... Deadpool 2.
And it's such a banger.
Truly, it might be a tongue-in-cheek joke but "Ashes" absolutely slaps. Céline is at her belting best while a Deadpool stand-in (Ryan Reynolds wishes he could dance that well in heels) pirouettes around her.
The clip, released at the same time as the single, also features Reynolds in character asking Dion if she's able to repeat the performance just... a little less good.
"This is Deadpool 2, not Titanic," Deadpool shouts at the five-time Grammy winner, "You're at like an 11, we need to get you down to a five, five-and-a-half tops. Just phone it in".
Dion's response is just as iconic as the clip itself.
This tweet is unavailable or no longer exists.
Another addition in the constant stream of superhero movies flooding cinemas and officially a Marvel character, the Deadpool properties are currently owned by 20th Century Fox -- hence why Reynold's take on the character has yet to appear in any of the other Marvel movies.
Despite the hype around Deadpool 2 Reynolds isn't sure there'll be a third solo outing for the character.
"I feel like the character, in order for him to function properly within his own universe, you need to take everything away from him," Reynolds said to EW.
"I don't think that you can keep doing that."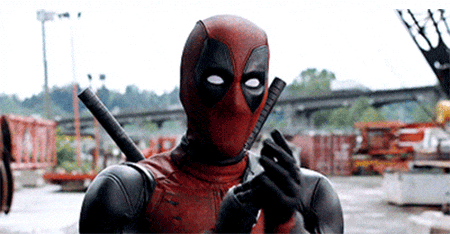 Deadpool has been confirmed as a character who will appear in X-Force, a film still in production but is being scripted by Cabin in the Woods director Drew Goddard. X-Force is a team of heroes usually associated with the X-Men universe that is often led by a character named Cable, who'll be introduced in Deadpool 2 and played by Josh Brolin.
Brolin has been a busy boy also starring in Avengers: Infinity War as the big bad Thanos.
Deadpool 2 is scheduled to release in cinemas on May 16.
Featured image: Youtube