James Marsden's Shirtless Headshot Probably Got Him His First Paid Acting Gig
Understandably so.
He's been part of the X-Men, a singing sensation in Hairspray, a Disney prince in Enchanted and now James Marsden is a robot cowboy just trying to find his happily ever after in Westworld.
The man has talent - clearly. And that's not all he has. Please reference exhibit A below. Yes. It's a throwback photo and it's one that James shared to Twitter. And we're glad of it.
This week the hashtag #OldHeadshotDay was trending. The tag itself probably doesn't need much explaining - it's when you share an old headshot - and we're delighted that James got on board. Again, please refer to Exhibit A - only this time above.
On The Sunday Project Marsden revealed that the pic may well be responsible for his very first paid acting gig. Apparently it was spotted by a producer and well, the rest is dreamboat history.
"I was in the pilot episode, the very first episode of The Nanny," he explained to the panel. Marsden played Eddie, Maggie Sheffield's boyfriend for a few episodes before moving on to star in other shows like Saved by the Bell: The New Class, Party of Five and later Ally McBeal. And it all started with that one saucy image.
Marsden is currently in Australia to promote the second season of HBO's Westworld where he plays Teddy Flood, the doomed lover of Evan Rachel Wood's Dolores Abernathy.
"It blows my mind," Marsden said of the series. "We read the scripts sometimes just days before we shoot because they're very secretive".
And if you're watching the show but not entirely sure you have a good handle on what's going on don't panic. You're definitely not the only one.
"It's a massive puzzle," revealed Marsden. "It's not a show you can really watch while you're texting or eating a bowl of soup. You have to pay attention."
Got that?!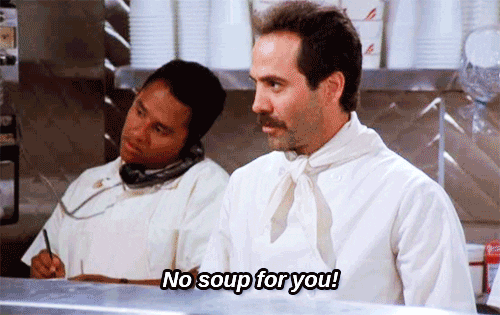 Westworld's second season promises to be even bigger than the first, with the return of other major cast members including Marsden and Wood and also Thandie Newton, Jeffrey Wright, Tessa Thompson, Luke Hemsworth and Ed Harris.
Marsden promised this season would be even bigger than the first. "The first season was dedicated to setting up the world, themes and characters, the second season we get to take the leashes off, open the flood gates and let these characters loose," he said.
The Project airs 6.30 Sunday to Friday on TEN and tenplay.
Featured image: Instagram @james_marsden / Network Ten