This Mum's Viral Response To Beyoncé's Coachella Set Is Too Pure For The World
"I'm still thinking about Beyoncé. She rocked my world tonight even though I'm an old hag!"
In case you're living under a rock - with housing prices as they are we're not ruling it out - you might have missed the news that Beyoncé's changed live performances forever with her Coachella set.
The two hours of non-stop performance absolutely slayed the audience there in the Colorado desert, plus adoring fans around the world as it was live-streamed on Coachella's official YouTube. The set featured cameos from Jay Z, Bey's sister Solange and also a Destiny's Child reunion.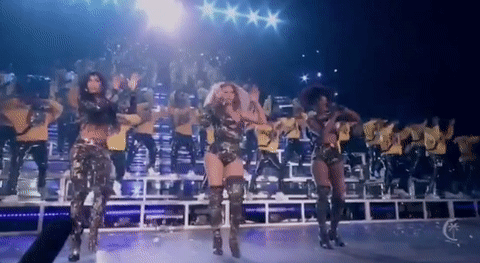 It was such a flawless performance most people have renamed the festival to Beychella.
Now, you may have thought you were Bey's biggest fan but for one adorable mum it was basically a religious experience.
Twitter user @Natparkss shared screenshots of the texts her mum was sending her throughout the performance and we're not kidding when we say they are just too cute.
This tweet is unavailable or no longer exists.
Mrs Parker wasn't just going to let Bey get away with anything either, despite being completely enamoured of the performance ("Man I love her, she's just so good!") she also got stuck into any costume mishaps.
"Okay, I liked her first outfit better," Natalie's mum wrote adding later, "boy this last outfit really let her down! The boots keep falling & she keeps holding the left side of her top!"
"Some designer is going to be in trouble lol."
The texts also highlight WHY Beyoncé's performance was so historic. Not only being the first black woman to headline the festival, but the entire performance was an ode to feminism and black culture.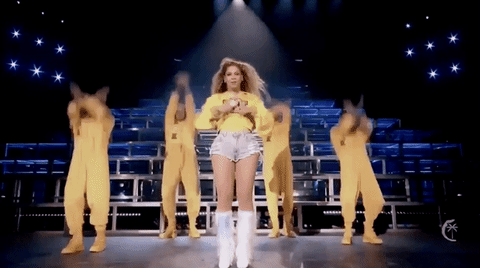 "I was so proud of her for representing black women, and all women!" Mrs Parker wrote to her daughter.
"Although she is very provocative, as you saw in some [sic] the texts I sent you saying I was uncomfortable or confused, I acknowledge I am an old hag."
The whole experience shook Mrs Parker to the core,
"I just kept wondering why I was so lucky to get to watch her for free, I was so confused... She's such a class act! I can't believe you slept through it!!"
If you want your heart well and truly warmed, read the rest of Natalie's mum's messages below.
Can't wait to see her reaction when she finds out Bey will be back on the stage for her second set this weekend!
Featured image: Larry Busacca/Getty Images / Twitter @Natparkss